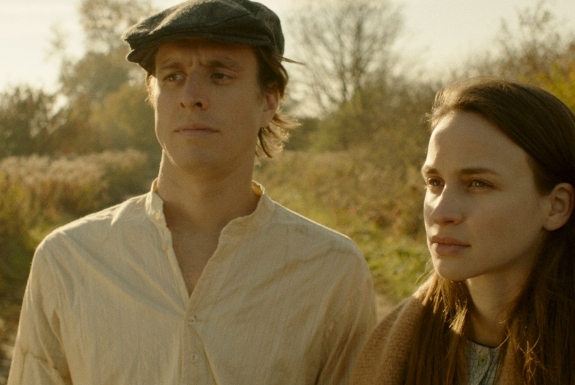 Aurora Borealis
För närvarande är inga visningar av denna film planerade.
Visegrad 4 Film Week
En film av Márta Mészáros
Originaltitel
Land
Produktionsår
Längd
Genre
Åldersgräns
Språk
Textning

Aurora Borealis: Északi fényAurora Borealis:...🔍
Ungern
2017
104 min
Drama
Från 15 år
Ungerska
Engelska

Aurora Borealis is a family story with plentiful of twists taking place on two separate timelines. It analyses the relationship between a mother and a daughter in great depths. Mária (Mari Törőcsik), the elderly mother of Olga (Ildikó Tóth), the successful attorney living in Vienna, unexpectedly falls into a coma. While Mária is hovering between life and death, Olga comes across a deliberately withheld secret. The increasingly passionate investigation takes her back to the war-torn Europe of the 50s; where, at the end of her journey she discovers herself: a woman she never knew before. The film discusses the dramatic situations originating from identity crises with feminine sensitivity in unusual situations, the never-healing wounds caused by the wars of the shattered Europe, passing, and the liberating powers coming from unveiling lies and suppressions.
Medverkande: Mari Töröcsik, Ildikó Tóth, och Franciska Töröcsik.
Originaltitel
Land
Produktionsår
Längd
Genre
Åldersgräns
Språk
Textning

Aurora Borealis: Északi fényAurora Borealis:...🔍
Ungern
2017
104 min
Drama
Från 15 år
Ungerska
Engelska

Skriv ut information om filmen