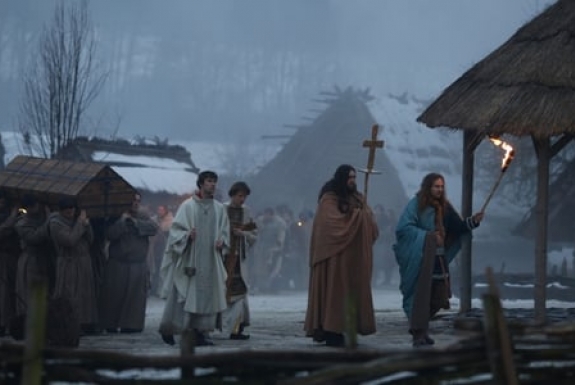 Cyril and Methodius:
The Apostles of the Slavs
För närvarande är inga visningar av denna film planerade.
BANEFF 2018
En film av Petr Nikolaev
Land
Produktionsår
Längd
Genre
Producent
Språk
Textning

Tjeckien, Slovakien, Ryssland, Slovenien
Tjeckien, Slovakien...🔍
2013
105 min
Äventyr
Viktor Krištof
Tjeckiska
Engelska
The series follows Cyril and Methodius, two Byzantine Greek brothers born in the 9th century. They became missionaries of Christianity and influenced the cultural development of the Great Moravian territory.
Medverkande: Josef Abrhám, Milan Bahúl, Jirí Bohm
Land
Produktionsår
Längd
Genre
Producent
Språk
Textning

Tjeckien, Slovakien, Ryssland, Slovenien
Tjeckien, Slovakien...🔍
2013
105 min
Äventyr
Viktor Krištof
Tjeckiska
Engelska
Skriv ut information om filmen