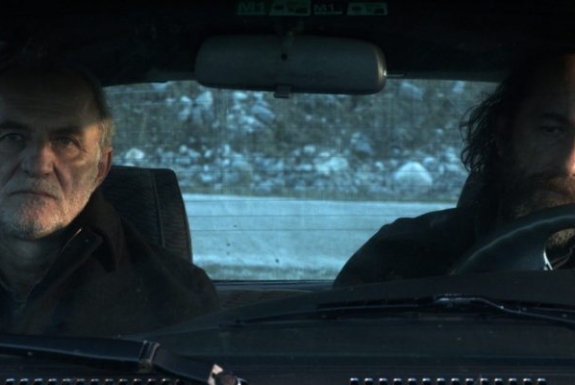 Izmedju dana i
noći / Neverending past

TRAILER
För närvarande är inga visningar av denna film planerade.
BANEFF 2019
En film av Andro Martinović
Land
Produktionsår
Längd
Genre
Språk
Textning

Montenegro
2018
77 min
Drama
montenegrinska
Engelska

Three stories about a father and a son in three time periods: the end of World War II, during the fall of Berlin Wall and after Yugoslavia breakdown.
In each of these stories, father and son find themselves in characteristic,borderline situations, in which they begin to question their own existence. Decisions they are forced to make will change their lives forever.
Medverkande: Lazar Ristovski, Tihomir Stanić, Srđan Grahovac, och Marko Baćović.
Land
Produktionsår
Längd
Genre
Språk
Textning

Montenegro
2018
77 min
Drama
montenegrinska
Engelska

Skriv ut information om filmen