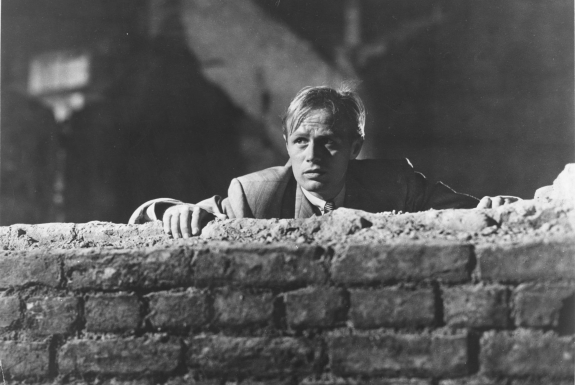 Natten och staden
Visas på Zita mån 26 feb kl 18:30

BOKA
Se tider och boka
Cinemateket
En film av Jules Dassin
Originaltitel
Land
Produktionsår
Premiär
Längd
Åldersgräns
Språk
Textning

Night and the City
Storbritannien, USA
1950
1 jan 1950
101 min
Från 15 år
Engelska
Ingen textning

Ambitiös amerikansk svindlare i London försöker tjäna en hacka inom brottningsvärlden och vägrar inse att han tagit sig vatten över huvudet. En film om orealistiska ambitioner, självbedrägeri och förlorade drömmar, baserad på Gerald Kershs roman som Jules Dassin till slut tvingades erkänna att han inte läst.
Cinemateket visar den amerikanska originalversionen.
Medverkande: Richard Widmark, Gene Tierney, Googie Withers
Originaltitel
Land
Produktionsår
Premiär
Längd
Åldersgräns
Språk
Textning

Night and the City
Storbritannien, USA
1950
1 jan 1950
101 min
Från 15 år
Engelska
Ingen textning

Cinemateket
Filmen ingår i Cinemateket
och visas 26/2 kl 18:30.
Övrigt som återstår i denna serie
(Eventuella visningar de senaste 2 dagarna finns också med i listan)
Skriv ut information om filmen