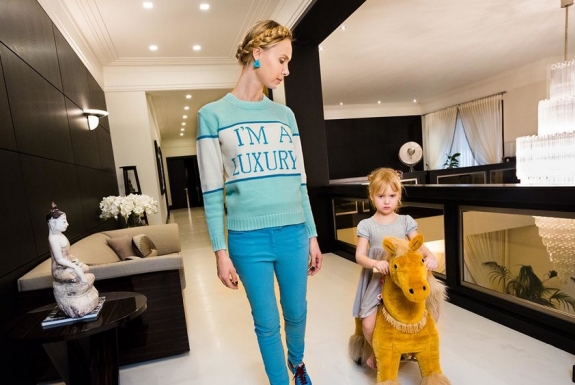 Generation Wealth
TRAILER
För närvarande är inga visningar av denna film planerade.
En film av Lauren Greenfield
Land
Produktionsår
Längd
Genre
Distributör
Språk
Textning

USA
2018
106 min
Dokumentär
Nonstop Entertainment
Engelska
Svenska

Ett vykort från en värld av materiellt överflöd, där image och status står överst på inköpslistan. I Generation Wealth följer Lauren Greenfields upp sin hyllade The Queen of Versailles med en besynnerlig dokusåpa om en rad udda personligheter som alla har sin alldeles egna amerikanska dröm.
Medverkande:
Limo Bob
,
Florian Homm
, och
Tiffany Masters
.
Land
Produktionsår
Längd
Genre
Distributör
Språk
Textning

USA
2018
106 min
Dokumentär
Nonstop Entertainment
Engelska
Svenska

Skriv ut information om filmen
Filmen på IMDb