För första gången i Sverige visas indiska kvalitetsfilmer på indiska språk som representerar några olika delstater i Indien.
Beyond Bollywood är ett passande namn för denna filmfestival som är ett samarbete mellan Kulturhuset, biografen Zita och Topden Productions.
Festivalfilmerna tar upp olika sociala teman i det indiska samhället.
En jurypanel kommer att välja ut Bästa film bland de regionala språken. Läs mer om jurymedlemmarna längre ned på sidan.
Några av dessa filmer kommer attt visas vid det Danske Film Institut i Köpenhamn i anslutning till denna filmfestival.
Alla är varmt välkomna till en annorlunda och upplysande upplevelse av indiska filmer som verkligen gör rubriken Beyond Bollywood rättvisa.
---
PROGRAM PÅ ZITA:
25:e augusti, 18:30: Semkhor
26:e augusti, 18:30: Sudani From Nigeria
27:e augusti, 18:30: Hellaro
28:e augusti, 18:30: Dollu
---
JURY MEMBERS
Charles THOMSON ( Australia ) Actor & Moderator in Film Festivals
Charles Thomson, a well-known moderator in various Indian film festivals is also a familiar figure in Indian TV.
He can be seen in Marathi and Hindi TV serials and TV news channels...as an anchor on Indian National TV Doordarshan Series 2 of Wah Kya Taste Hai and on Zee News in Auto Wale Babu followed by millions.
He is one of the lead characters in yet to be released Hindi film 'Mystic City'.
A documentary on him - Bihari Lal - the wandering Australian is under production..
Lia BOYSEN ( Sweden ) Actress
Lia Boysen is one of Sweden ́s most established actresses and a well-known film and TV-personality.
Her breakout role came in The New Country in 2000 for which she was nominated for the Swedsih Oscar. She went on to win this coveted award for Best Actress for Search in 2006
She has won critical acclaim for her performance in innumerable films and TV series.
She has appeared in foreign language films including Marathi and Bengali films.
She has served on the jury panel of Pune International and Stockholm International Film Festivals.
Jesper ANDERSEN ( Denmark ) Film Curator
Jesper Andersen has been with the Danish Film Institute since 1990 – from 1998 as curator of film series and events at the DFI/Cinematheque in Copenhagen. He has also worked as film consultant at the Nordic Council of Ministers on projects in South Africa, Scotland, Ireland, Serbia and Croatia.
He has written extensively on Danish, Scandinavian and international cinema and film culture. He is organizing the festival East by Southeast, which focuses on Central and Eastern European cinema and The Copenhagen Silent Film Festival. He has served on juries at a number of international film festivals, including Mumbai International Film Festival in 2016.
Ramesh SHARMA ( India ) Director/Writer/Producer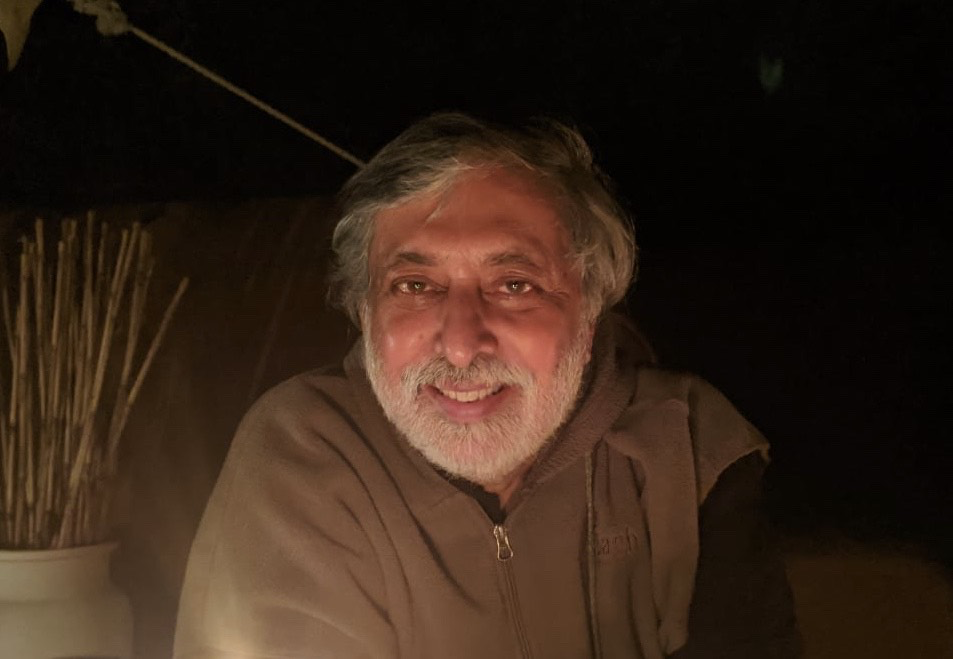 Ramesh Sharma, is a well-known award winning feature film and documentary Producer/ Director in India whose films have won numerous awards in the Indian National and International Film Festivals.
Amongst them,his highly acclaimed feature film, New Delhi Times, his Emmy nominated, The Journalist and The Jihadi- The Murder of Daniel Pearl and the feature documentary Ahimsa- Gandhi: The Power of the Powerless recognised with the Global International Peace Award by the United Nations.
He was the Chairman of the Jury of the National Film Awards for non-feature films in India in 2012 and Head of the Evaluation Committee by Ministry of I&B, Govt of India
He served as Member of the Steering Committee organizing the International Film Festival of India, Goa in 2013 and 2014
Christer HOLMGREN ( Sweden ) Actor/Director/Producer
Christer Holmgren ́s career spans a professional lifetime of 58 years.
He has been active on the theatre stage at different state theatres in Sweden.
He has produced and directed feature films and documentaries.
Several Indian films in hindi, malayalam, bengali has seen him as an actor in pivotal roles. As Guest professor, he set-up August Strindberg ́s,The Creditor, in konkani at the Kala Academy, Goa in 2016
He served on the jury panel at the Pune International Film Festival in 2019 and
was bestowed the Lifetime Achievement Award at Rajasthan International Film Festival 2017.
Hanna KARLSSON ( Sweden ) Curator Film / Producer
Hanna Karlsson is a film curator and producer at Kulturhuset in Stockholm, a prestigious culture centre of Sweden.
She has a long experience as a producer of cultural events from idea to full completion.
She is the operational and financial producer of the Literary Stage and she heads Kulturhuset Stadsteaterns Klarabiografen. She is the seceretary of the jury in Kulturhuset Stadsteaterns International Literature prize.
Marianne BORGO ( France ) Actress
Marianne is a french actress who has been active since the late 1960s in French, Hollywood and Bollywood films.
She is also a well established theatre artist
Her art has been profiled in several Hindi films.
Her latest film, Danny Goes Aum, was premiered at Cannes Film Festival 2022 Marianne has Goa, India as her base for 6 months a year, enabling her to serve as a jury member in the prestigious international film festivals of India
---
För att se hela programmet på Klarabiografen hänvisar vi till deras hemsida: https://kulturhusetstadsteatern.se/film/beyond-bollywood-stockholm