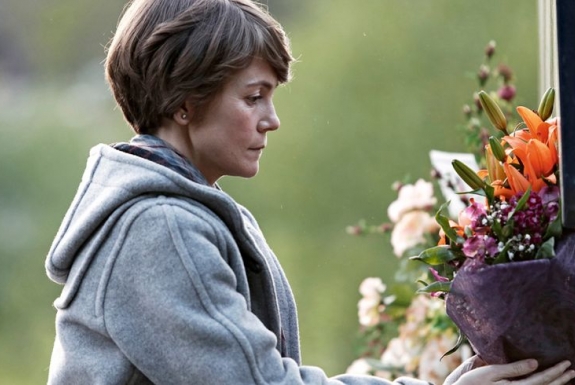 Flowers
För närvarande är inga visningar av denna film planerade.
European Film Week
En film av Jon Garaño, Jose Mari Goenaga
Land
Produktionsår
Längd
Genre
Åldersgräns
Språk
Textning

Instituto Cervantes
2014
100 min
Drama
Från 15 år
Spanska
Engelska

Ane (Nagore Aranburu) lives a quiet unfulfilled life, trapped in a seemingly loveless marriage, until she suddenly starts to receive bouquets of flowers anonymously, once a week. Meanwhile, Tere (Itziar Aizpuru) wants nothing more than a grandchild, but her only son Beñat (Josean Bengoetxea) and his wife Lourdes (Itziar Ituño) have other plans. A sudden, tragic event jolts all of their lives into a new reality, and flowers start to appear anonymously once again, but this time, instead of passion, they represent an emotional memory. With a deep compassion for their characters, directors Jose Mari Goenaga and Jon Garaño examine the unexpected reverberations of a simple yet charged gesture while reflecting on loss, memory, and missed connections. Flowers won the Cine Latino Award at Palm Springs International Film Festival, was an official selection at San Sebastian Film Festival and is Spain's submission to the Foreign Language Film category at the 88th Academy Awards.
Land
Produktionsår
Längd
Genre
Åldersgräns
Språk
Textning

Instituto Cervantes
2014
100 min
Drama
Från 15 år
Spanska
Engelska

Skriv ut information om filmen