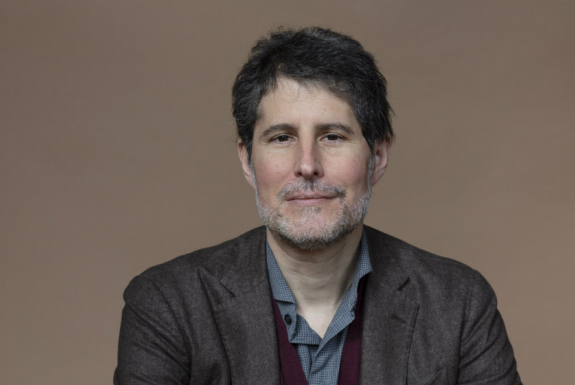 Författarsamtal:
Giuliano Da Empoli
Visas på Zita ons 6 dec kl 19:45
Franska Institutet
Produktionsår
Längd

2023
90 min

Observera att biljetter köps genom länken här under och inte genom Zita.
The Institut français de Suède and Editions J. invite you to an exceptional meeting with Giuliano Da Empoli, the Franco-Italian-Swiss author and journalist.
His novel Le Mage du Kremlin was a sensation in France, winning the Grand Prix du Roman de l'Académie Française in 2022 and being shortlisted for the prestigious Prix Goncourt 2023. Alongside his career as a writer, Giuliano Da Empoli has worked as a political advisor for several years.
This captivating novel reveals the enigmatic life of Vadim Baranov, a former reality TV director who has become Putin's éminence grise. Between power, mystery and intrigue, the story plunges us into the centre of Russian politics. In the course of his professional life, Giuliano Da Empoli published a number of essays, but Le Mage du Kremlin marked his debut in the world of fiction. Having ended his political involvement, he now teaches comparative politics at Sciences-Politique Paris.
The event will be hosted in english by Harald Hultqvist. It will start at 19:45 and will be followed by a signing session.
Join us for this fascinating and rewarding evening!
Price: SEK 55
Book here: https://billetto.se/e/rencontre-exceptionnelle-avec-giuliano-da-empoli-biljetter-898939
Produktionsår
Längd

2023
90 min

Skriv ut information om arrangemanget